Ford Edge vs The Competition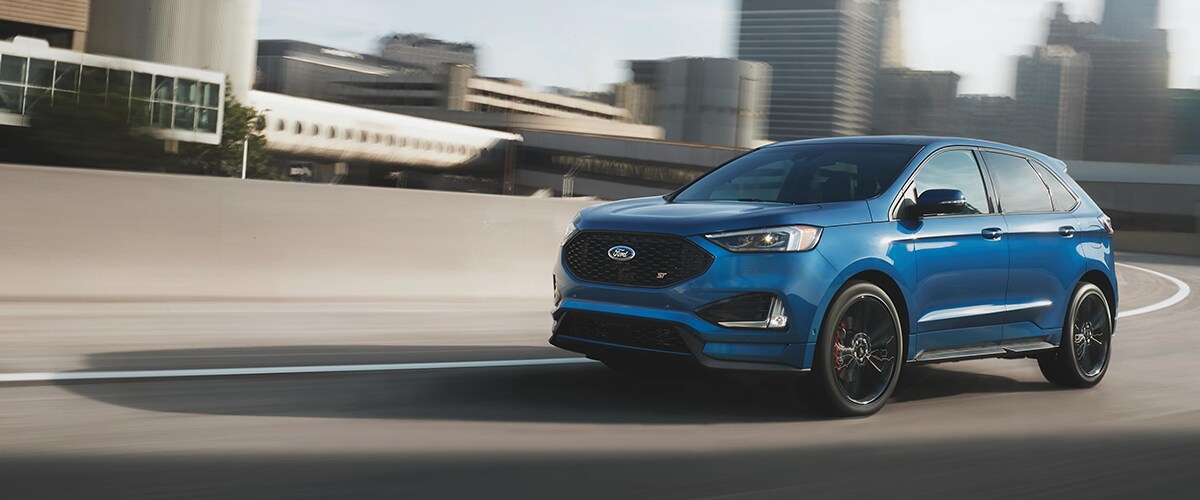 There are SUVs and then there is the Ford Edge. Earning the 2018 Best Car for the Money Award, and the 2018 Best Car for Families Award from U.S. News & World Report, the Ford Edge stands out from its competition thanks to its high levels of style, performance, interior comforts, and overall value. Here at Shicker Ford of St. Louis, we maintain a well-stocked inventory of quality new Ford Edge models from which to choose in a variety of model trims that help you specify those levels of Ford performance, style, and comfort to best fit the specific needs and desires of your lifestyle.
But regardless of the accolades this SUV has received, we understand that there still remains a plethora of competitors to search through in order to find that perfect SUV. However, that can take a great deal of time going from dealership to dealership and website to website. So, to help save you time in your search for that next set of wheels, we have gone ahead and compared out Ford Edge against its competition in matters of performance, interior quality, and safety.