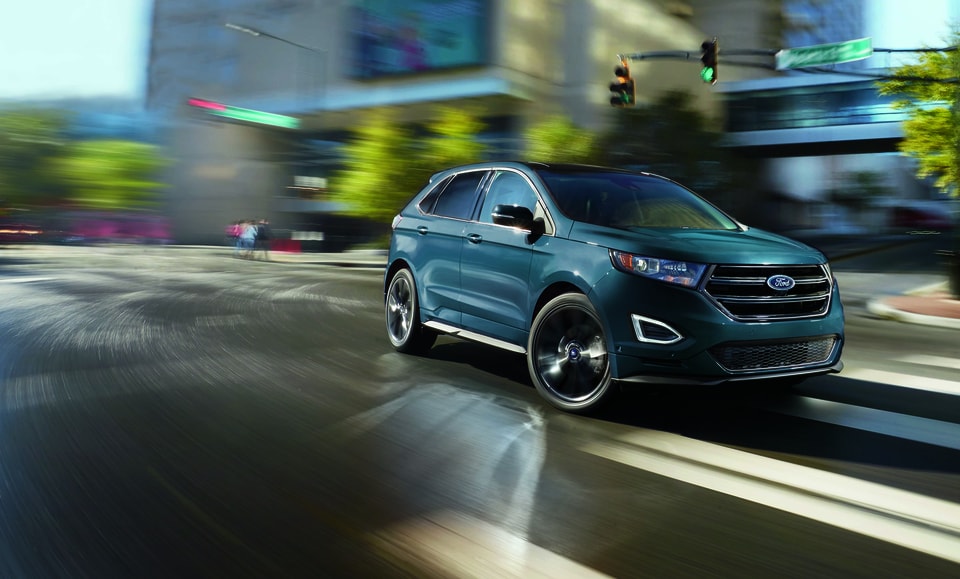 (And No Money Down)
First thing's first.
Before you can begin the process of shopping for a new or used car, you should know where you stand. Credit-wise, budget-wise, and needs-wise. Are you interested in buying a brand new car, or would a lease be more ideal for your situation? Are you ready and able to trade in your current car or truck for an upgrade? And what exactly are you looking for in your next vehicle?
At Schicker Ford, we are on hand to walk you through step by step - serving the St. Louis metro area with all new and used car and truck needs. We can help you answer those questions and plenty more along the way to streamline your car buying or leasing process as much as possible. Trust us, we've done this a few (thousand) times. Let's help you sort everything out.
Credit where it's due
It's simple. Just plug your details into the Schicker Credit Estimator tool and you'll be able to get a clear picture on just where your credit falls. Safe, easy, and free, the Equifax® Credit Score calculator will not impact your score at all, or cost you a dime. And don't worry. Low credit or no credit are not four-letter words at Schicker Ford. We can help you get approved for a car loan with bad credit or worse, and we're not about to let you leave the lot without the right ride at an affordable price. Let's get to it.
Loan approval.
When it comes to used cars and trucks in greater St. Louis, MO, you've found the home of flexible financing options. Schicker Ford has multiple avenues to financing, and the tools to help get you approved and on the road. Get rapid, easy pre-approval in minutes - if you are shopping to buy a new or used vehicle, we'll help you get your loan. And if you are planning to lease, we'll get you the best rate possible.
You can also select your terms and financing options directly online with Schicker Express Buy - without even visiting our St. Louis area dealership. Find it quick and simple to sign online and save the hassle of cumbersome paperwork when you'd much rather be driving off in your new or used car or truck.
Found money.
You might have a nice chunk of change sitting in your driveway right now. Hop on our Value Your Trade tool to get a quick estimate on your vehicle. All you need to do is supply a few details and you'll know right where you stand. And did we mention dozens of global rebates and incentives? We have an ongoing collection of vehicles eligible for rebates, as well as specials on both new and used cars and trucks. For our most affordable lineup, visit our Vehicles Under $15K inventory to find a quality used car or truck. Only at Schicker Ford of St. Louis.
The bottom line.
We get it. The process of securing a loan with low or no credit can be daunting, to say the least. That's why Schicker Ford is here to partner with you every step of the way. We know it can be difficult and complicated and it's our aim to simplify the process as much as possible for you. Because at the end of the day, we want to see you drive off in your next vehicle even happier than when you came in.
Just register on our site for reservation updates or stop by our
St. Louis area dealership
to shop for your next new or used car or truck with Schicker.