Co-Pilot360 is Ford's most advanced suite of driver-assist features for safe and confident driving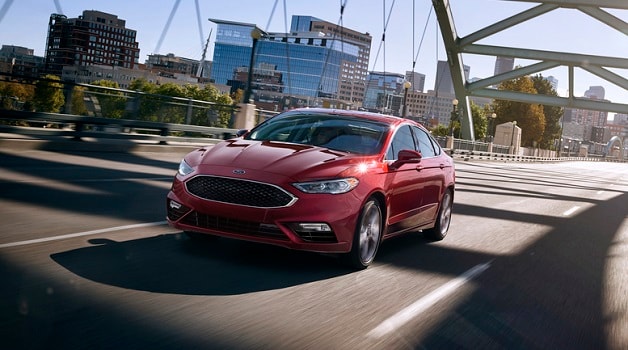 We've entered a new era of safe driving thanks to Ford's recent driver-assist features that help keep drivers protected from danger on the road and life's daily distractions. Beginning this year, Co-Pilot360 Technology is Ford's new gold standard for most vehicles, with the option to add extra features through their available packages. Ford's smart driving technologies are proudly designed to keep you safe on the road and confident behind the wheel. Check out our available 2020 Ford inventory equipped with Co-Pilot360 technology.
Co-Pilot360 Standard Features
Learn about the helpful safe-driving features of Co-Pilot360 that come standard with most new 2020 Ford vehicles.
Pre-Collision Assist with AEB (Automatic Emergency Braking)
When drivers experience sudden surprises on the road, automatic emergency braking is designed to scan the road, alert you of collision risks and even hit the brakes for you in potential impact situations.
BLIS® (Blind Spot Information System) with Cross-Traffic Alert
This feature is there to help detect and alert you of vehicles that may be in your blind spot or directly behind you when backing out of a parking spot or driveway.
Lane-Keeping System
There are plenty of distractions out there and when they pull our attention from the road, Ford's Lane-Keeping System scans a vehicle's position between the lines of the road and will let you know if you're starting to drift outside of your lane.
Auto High-Beam Headlamps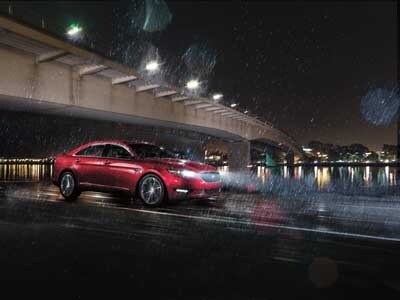 Turning your high beams on and off during a night drive while passing other drivers can be a pain but luckily Ford is keeping its drivers courteous. This feature will automatically turn your brights on when it senses poor driving conditions, and will dim them when it notices oncoming traffic approaching.
Rear View Camera
The rear view camera feature makes backing up a little easier by giving you a clear view of exactly what may be behind your car while you reverse.
Co-Pilot360 Assist Plus Features
If you're looking for features outside of those offered with the standard package, these optional add-ons offer steering control assistance on the road.
Intelligent Adaptive Cruise Control
This impressive technology has the ability to recognize speed signs and adjust your cruise speed accordingly so you can sit back and relax during those long drives. You don't even have to worry about coming to a stop if traffic starts to slow down -- your car will do that for you too.
Evasive Steering Assist
Highway commuters may be all too familiar with stop and go traffic. When drivers experience those highway surprises during a drive, this feature can help you avoid a potential collision by providing extra steering support if you need to maneuver around a slowing or parked car in your path.
Additional Co-Pilot360 Features
For drivers with additional tech needs to assist with trailers, these standalone options provide extra support that make towing and maneuvering trailers a breeze.
Reverse Brake Assist
Consider this an extra pair of eyes that can spot and alert you of stationary or moving objects behind your vehicle when reversing, including cars that may be suddenly passing behind you, up to 37 mph.
Active Park Assist 2.0
For the city driver or anyone that doesn't love parallel parking, this one's for you. The feature can help drivers locate potential spots and then actually park the car for you with one push of a button.
BLIS with Trailer Coverage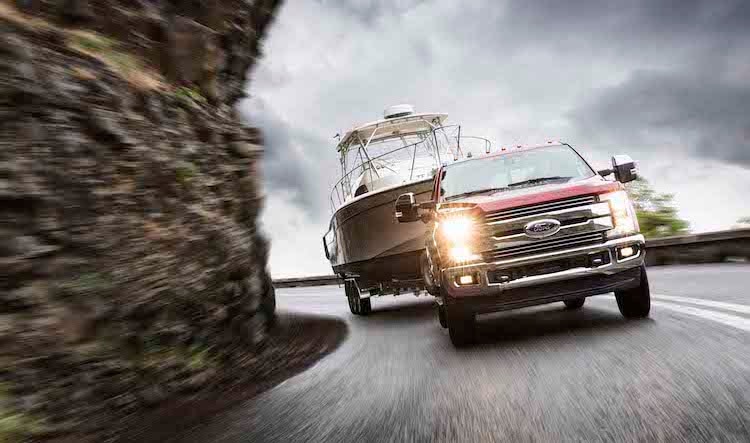 Towing anything in traffic can be a stressful experience, but with BLIS trailer coverage, you'll be alerted when other vehicles are in your blind spots or riding alongside your trailer so changing lanes doesn't have to be difficult.
Pro Trailer Backup Assist™
This feature helps take the intensity out of backing up your car with a trailer. All you have to do is tell your vehicle which direction your trailer needs to go and with the turn of a knob, it does the hard work for you.
Hill Descent Control™
Feel safer and more confident when approaching hills with this feature. It helps you maintain a set speed for your vehicle when going down a steep incline, applying brakes if necessary. It might even help you avoid those bottom-of-the-hill speed traps.
Stop by our location for a test drive and check out Ford's Co-Pilot360 these features for yourself.